Quality Assurance Activities: Planning, Auditing and Analyzing Project Quality
MyMG Team
April 5, 2011
22,588 views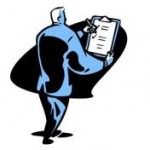 Quality assurance activities are those actions the quality team takes to view the quality requirements, audit the results of control measurements and analyze quality performance in order to ensure that appropriate quality standards and procedures are appropriately implemented within the project.
The Quality Assurance Activities is an article of the Quality Management Section in the Project Implementation Guide. It describes the three kinds of the activities to help the project manager and the quality team to develop a quality assurance plan template, audit quality performance and review project activities, procedures and processes.
There are three key activities of quality assurance. They are Develop a Quality Assurance Plan and Analyze Project Quality. Let's view each of the activities.
Develop a Quality Assurance Plan.
The first of the quality assurance activities is about planning the overall process for assuring quality. Its purpose is to design a quality assurance plan template (an efficient tool to assure quality in a project) and monitor problems and drawbacks that may appear during the project implementation process. The quality team needs to use such a plan to do the rest of the quality assurance activities, such Audit and Analysis.
The basic steps in creating a quality assurance plan template are:
Set up goals of project assurance (why to assure the project's quality?)
Assign responsibilities to members of the quality team and determine the hierarchy of management (who will carry out the quality assurance activities?)
Gather relevant information on the project standards and define compliance criteria (how to make quality assurance?)
Identify a set of measurements and metrics to be used to determine quality levels and performance (is the project performed under appropriate quality levels?)
Audit Project Quality.
A quality audit is a regular, systematic review of project activities to identify whether these activities are performed in line with organizational processes and tactical decisions. The goal of carrying out a project quality audit is to reveal any missing or inefficient policies, procedures and/or processes that reduce quality levels and increase the probability of project failure. During a typical quality audit session the team under supervision of the project manager can review quality metrics (like budget deviation, on-time performance, failure rate, defect frequency) and measure project activities against the quality baseline.
Auditing quality allows identifying and correcting any deficiencies in project activities. As a process it results in decreased cost of quality management and enhanced product acceptance and customer satisfaction. Often quality auditing activities are carried out by external and independent auditors that provide expert knowledge and advice.
The quality assurance activity produces a formal confirmation document that proves necessary changes to the implementation process and serves as a foundation for developing corrective actions.
Analyze Project Quality.
Quality analysis is a set of steps to examine and investigate a certain project activity and identify what enhances the activity's value. The goal of project quality analysis is to review quality levels and define necessary improvements in the existing quality management framework.
The quality assurance activity allows examining experienced problems, deviations in constraints, and any activities that provide a value. It includes root cause analysis, fit analysis, methods for identifying and solving problems, and techniques for developing corrective actions. For instance, during fit analysis product testing is used as a method for examining product features and checking they fit into the user acceptance criteria. A testing plan becomes a scenario for analyzing, assuring and validating product quality.
[eminimall]